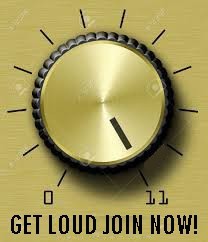 "Sex, Rides & Rock'n'Roll"
...the TV show hosted by Nicky Now and an as yet to be named Rockin' female type hostess, is coming soon and will feature all things Rock'n'Roll especially when it comes to new, original Rock'n'Roll music from the best unsigned bands from around the world! Of course all topics involving anything Rock'n'Roll are open for discussion. Sex, Rockers and their Rides, Fashionology, Ink in Skin and Rockin' events from Bars to the Bedroom!

We're Lookin' for a Co-Hostess!

If you're an attractive, comfortable in front of a video camera, knowledgeable in Rock'n'Roll, hot, female type, who wants to build a career as a media personality, we want to hear from you! Send us an email to letsrock@rnrsociety.com with 'Co-Host' in the subject box. Send us some photos and give us some idea of who you are and why you want to be a part of this show. Nicky Now will get back to you soon! Oh, and you have to live close to Oakland where we shoot the show.